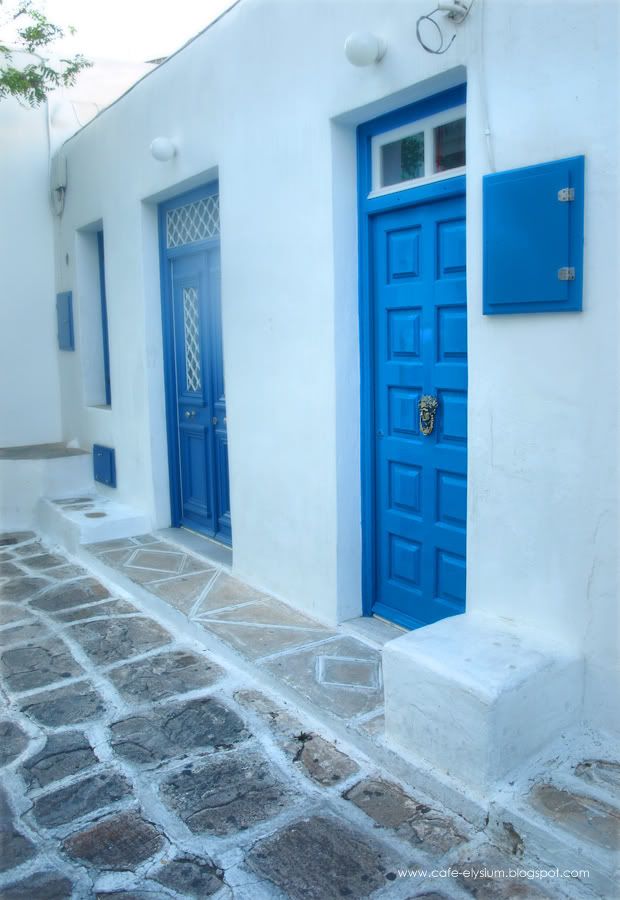 Among the things I always look out for when I travel are door knockers and door knobs... or any door adornment... I find them to be intriguing, and they say something about the person who lives behind the door...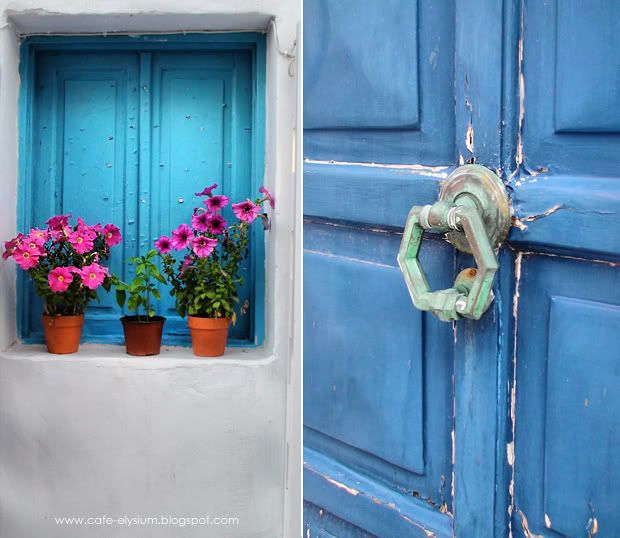 Typical window and door of Mykonos...
Early-day door knockers were made from iron, and as their designs got more intricate, metal smiths resorted to using chrome... Not only are chrome knockers easier to shape, chrome is capable of giving a unique gleam to them as well...
A design based on the Medusa-head...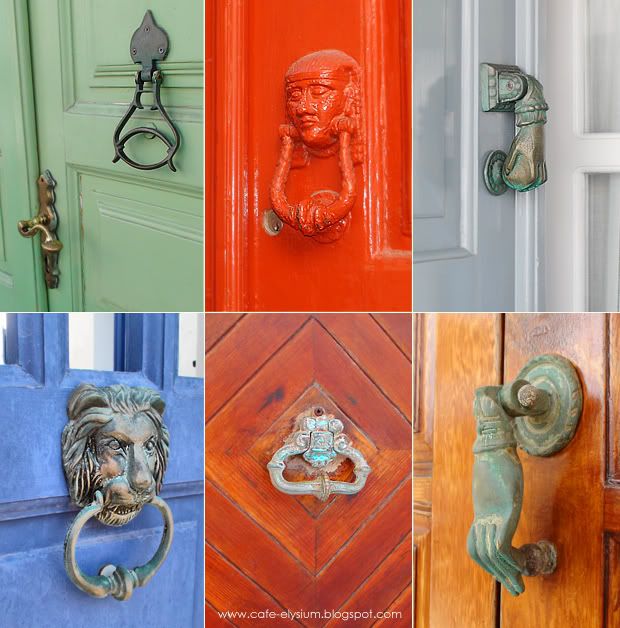 Too bad, in this modern age, electricity has edged out such beautiful work of art... Door bells are preferred over manual knockers mainly because the bell chime mechanism can be placed anywhere convenient in the house - making it more audible at a distance...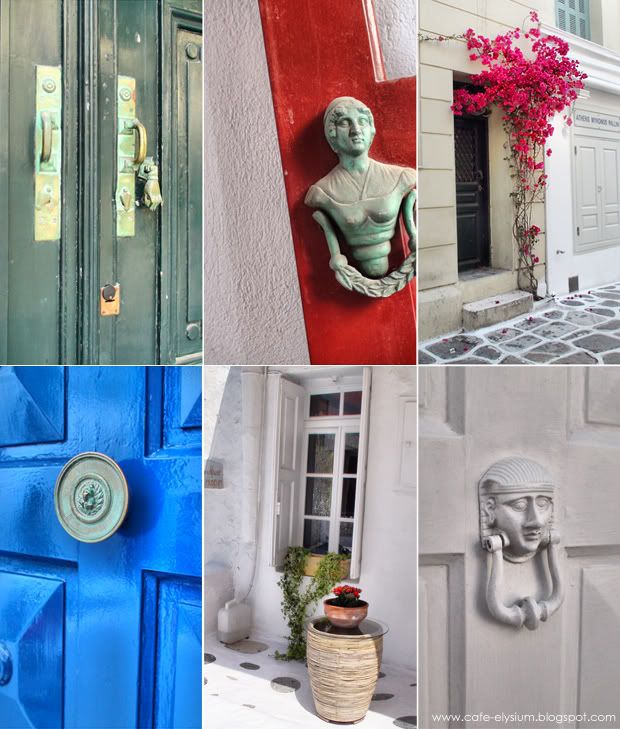 If anything, a knocker is also handy in place of a door knob or handle. Olden day door latches were just that - latches, with no means of allowing a good grip to guide the door. Hence the need of a door knocker to act as a door handle.
Something more modern...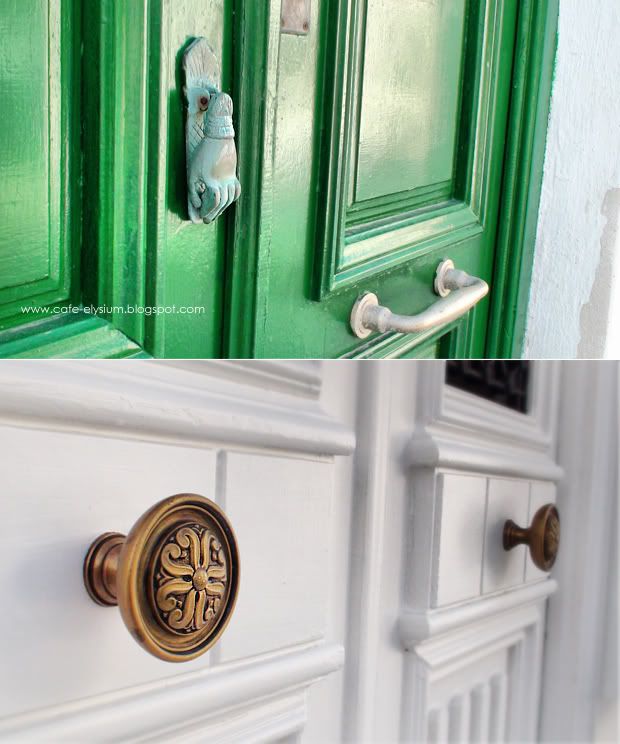 The beauty about having a handle or knob on the door is, it negates the need to push the door with your palms, which often leaves very undesirable grease marks... It also allows you to pull the door without holding its edge, preventing finger injuries as the door closes.
Safety aside, the mere beauty of these door knockers, handles and knobs make them such objects of desires... And as rare as any antique can be, some are a bit harder to spot...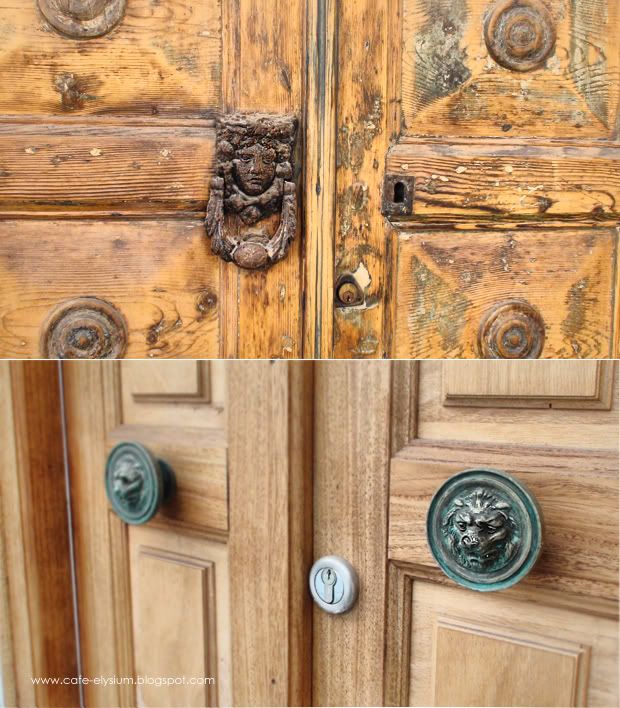 Beautiful is a woman who's smart in accessorizing her appearance... The same applies to doors - those monumental shields that guard the entrance of your secure abode...
.