Why "ELYSIUM"?
Elysium is the mythical resting ground of the Greek gods and the heroics... Cafe Elysium is just my idea of that same resting ground, with the right
grind
... How 'bout that?
Why the sudden interest in Greek mythology? That's because I had just recently visited the Aegeans... and felt a certain liking for this pagan "state of mind"...
The picture in my banner was taken at a cafe in Mykonos' Little Venice. Coffee in Mykonos is cheap, at just €1!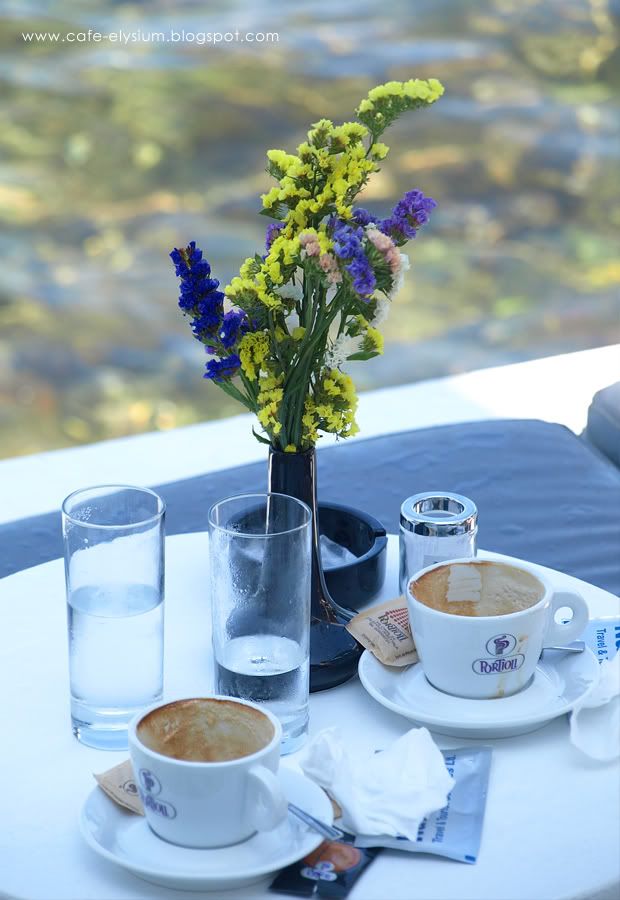 It's amazing how a narrow strip of land could be transformed into a row of nice cafes which never failed to draw the sunset crowd...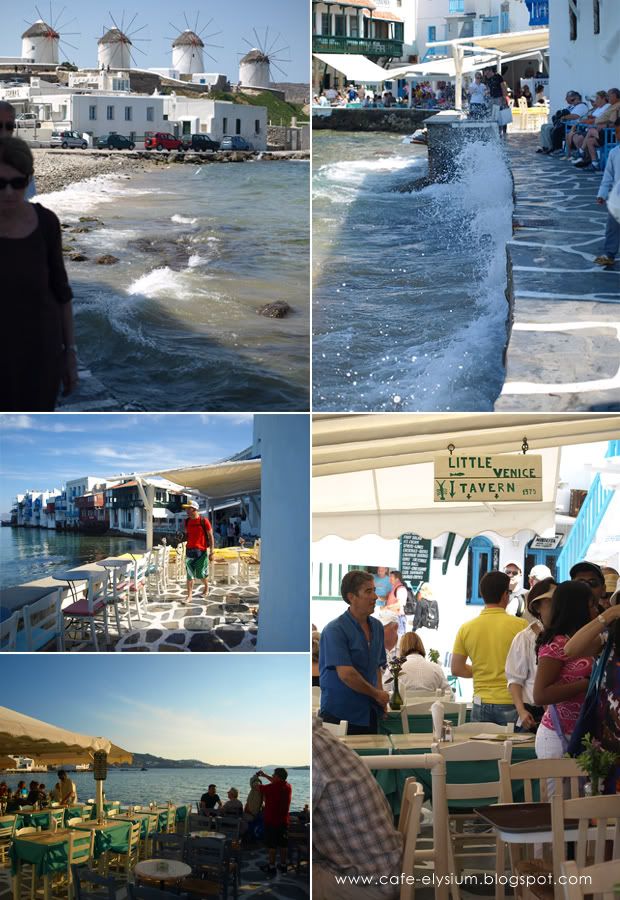 Having tea (or a meal) by the Aegean sea at Little Venice often epitomizes a romantic outing... Somehow, the rough sea, splashing its waves as if trying to baptize the diners, brings about a sense of romance... With the spectacular Mykonian sunset setting the mood, how can one not feel romantic? Forget Paris!
This
is the new Paris!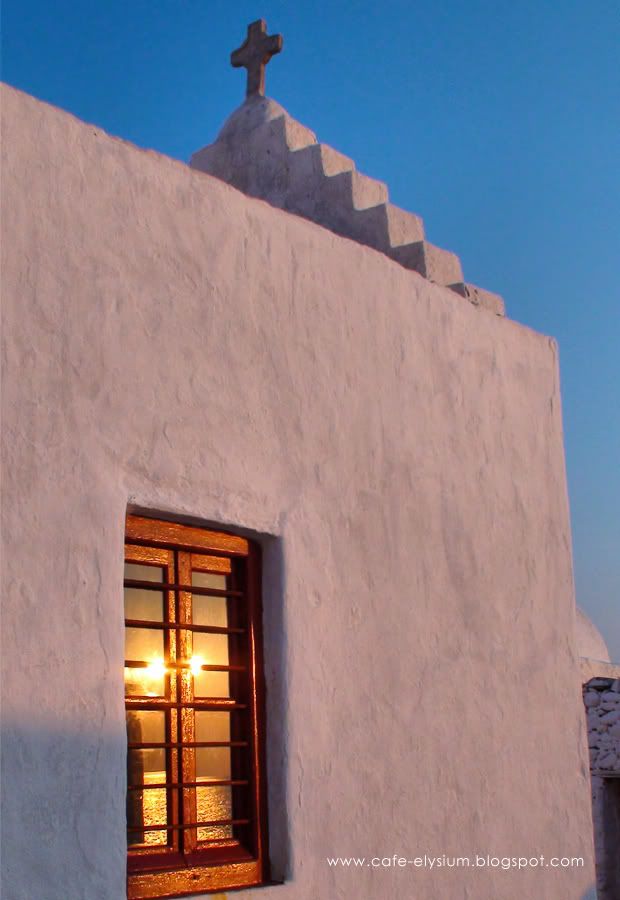 Little Venice's sunset as seen thru my HDCam...
.