No matter how modernized a city is, you cannot deny its glorious past. Any city worthy of a traveller's time, needs to have that foray of diversities to cater to the varied types of curious visitors...
Milan is as ancient as any Italian city... Much of its glorious past has been kept intact amidst all the modernities which are synonym to any fashion capital of the world.
There is a particular old Milanese cafe that I have often read about... and I kept telling myself, I must have a cuppa there if I ever set foot in Milan. So, it was only natural that I find this cafe, no matter how many nooks and corners I have to go through, or how long it takes...
This is, after all, the cafe of all cafes... This is
COVA
...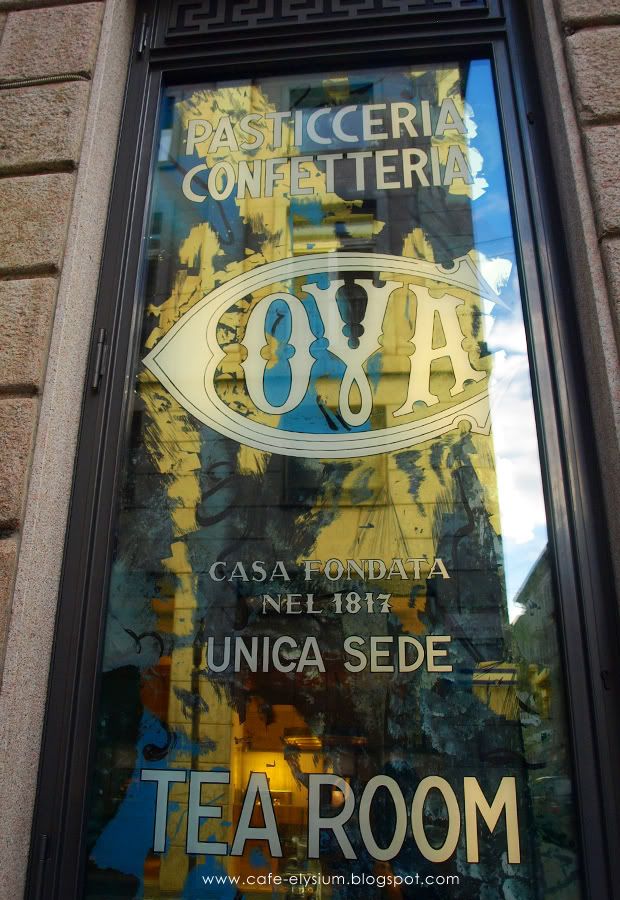 I finally found it on Via Montenapoleone... in the neighbourhood of world-class boutiques...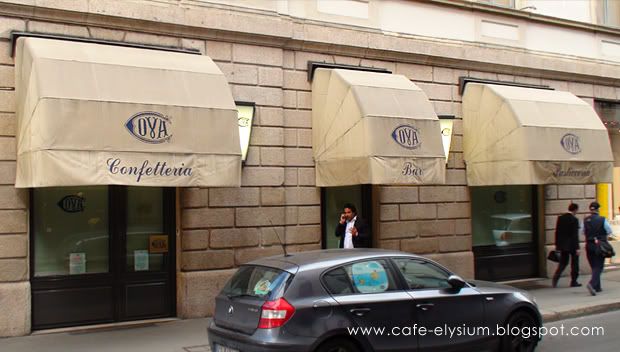 The thing about Cova is, you must not just rush into the parlour... You need to spend sometime looking at its window dressings...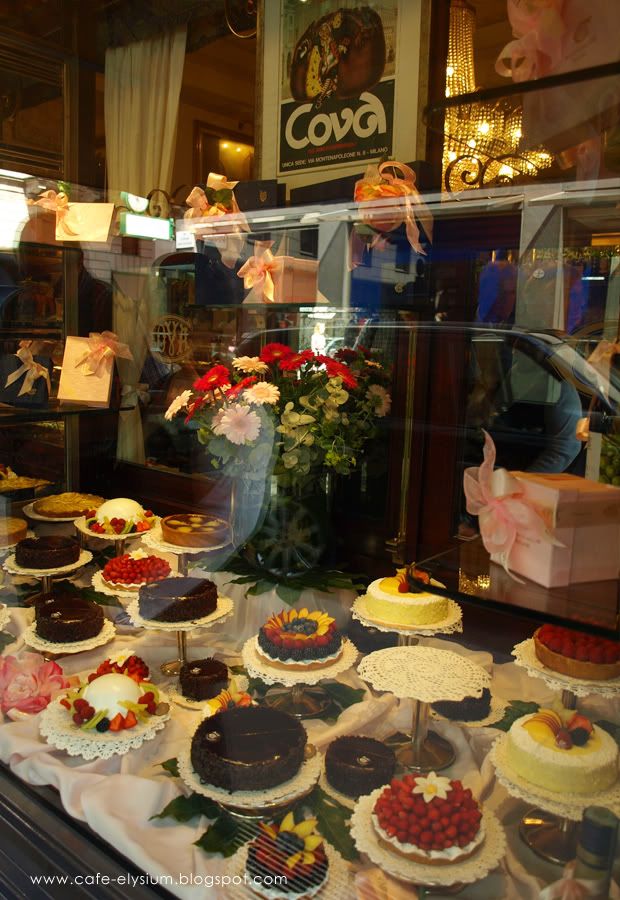 And just to prove a point, they even have their markings on golf balls and clubs! How about that for class? London's Harrods doesn't even come close!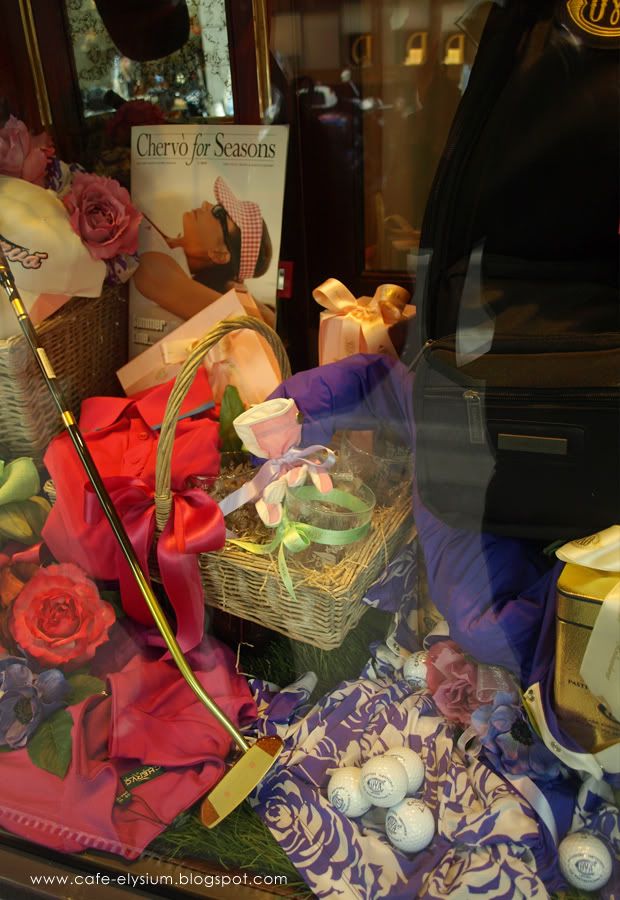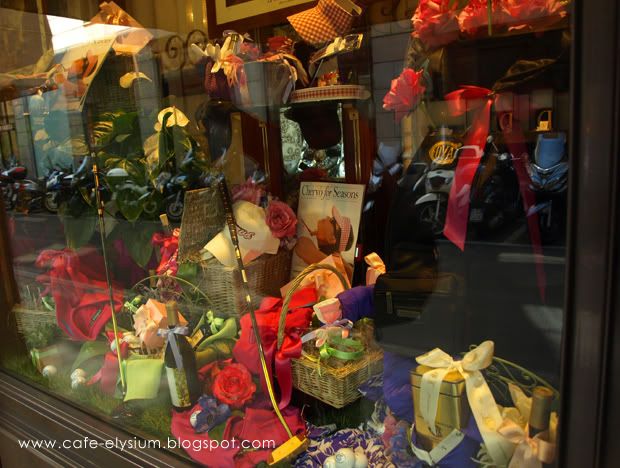 I wasn't really ready for a dining experience here, and was rather under-dressed for a place people would normally dress up for... But the coffee aroma was just too irresistible... and before I knew it, I was already seated for what I have always dreamed of - having coffee at Cova!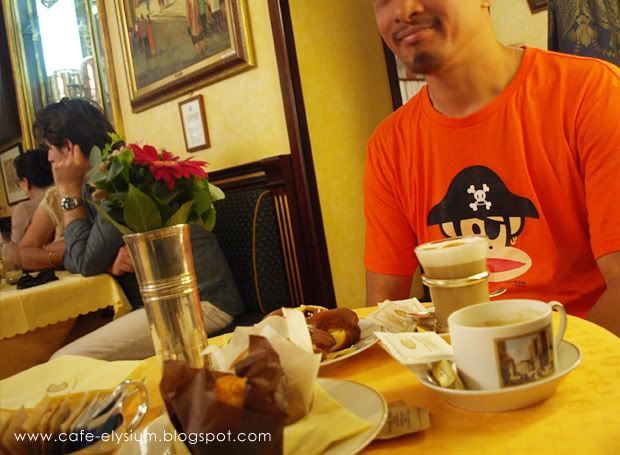 Some pastries, perhaps?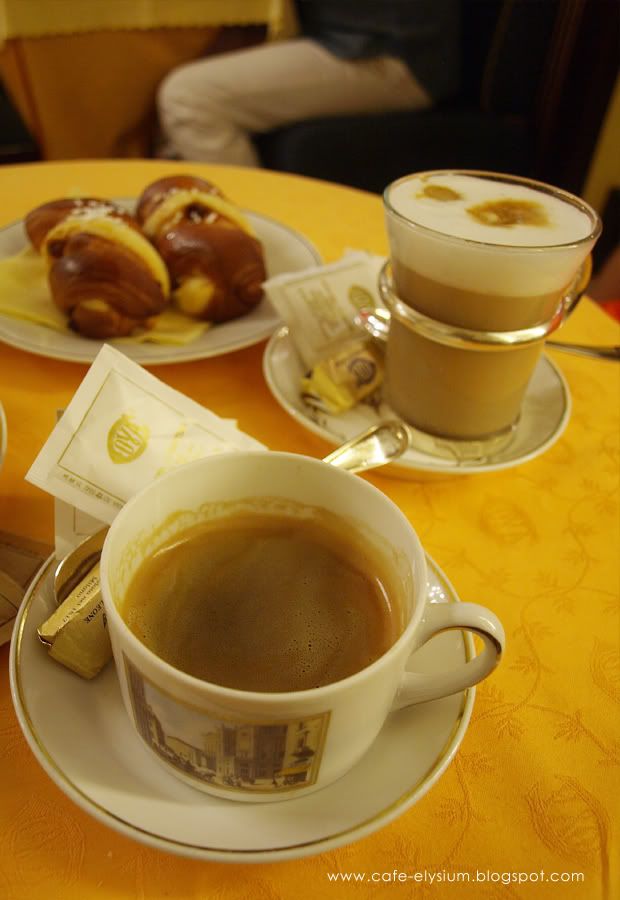 One must not leave Cova with an empty hand! I picked up something that will journey a few thousand miles with me home... Will tell you what it is in another entry! In the mean time, don't you find these coffee pots charming???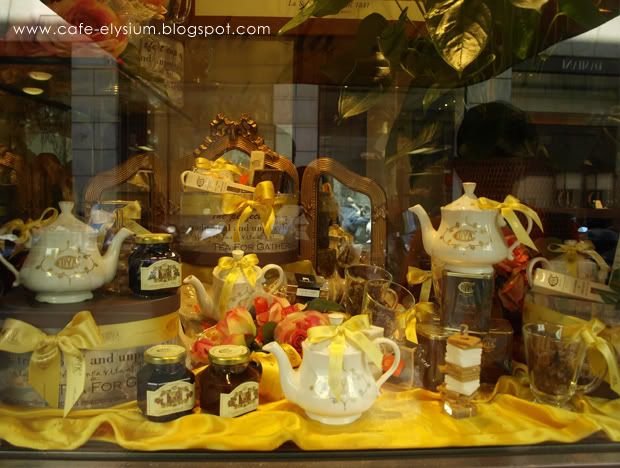 Have you experienced Cova? Do tell, OK? I know I will be back one day...
.