Jakarta has never appealed to me as a vacation destination. I never thought there was anything interesting there for me. My dad was a frequent visitor to Jakarta, mostly for business. Heard so much about Jakarta from him. But still not convinced!
So, when boredom set upon me one day last year, I decided to give Jakarta the chance to show what it has to offer me...
I checked into a premium hotel just two doors away from Jakarta's only 24-hour Starbucks. And eagerly awaited to see what unfolds...
The next morning, I stumbled upon something I don't see in my native country...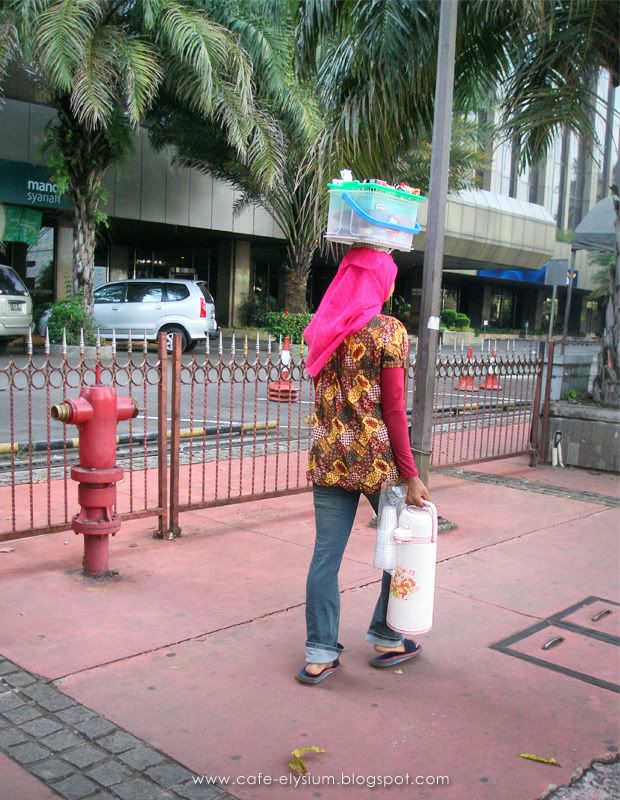 There she goes...
Move over, Rocket Man mobile backpack coffee dispenser! Here comes Jakarta's a la carte mobile barista!
More about Jakarta's "coffee-on-demand" mobile kiosks in a later entry!
.