It's almost natural that coffee lovers are into collecting coffee mugs... I am no exception...
While I cannot consider myself a serious coffee mug collector, my collection is getting bigger all the time! Most of which are gifts from friends and family members who know I would anytime appreciate a coffee-themed gift!
These mugs I feature here are the latest additions... I have picked them up from the neighbourhood mall... Nothing fancy, just some ordinary mugs modelled after vintage coffee advertising graphics...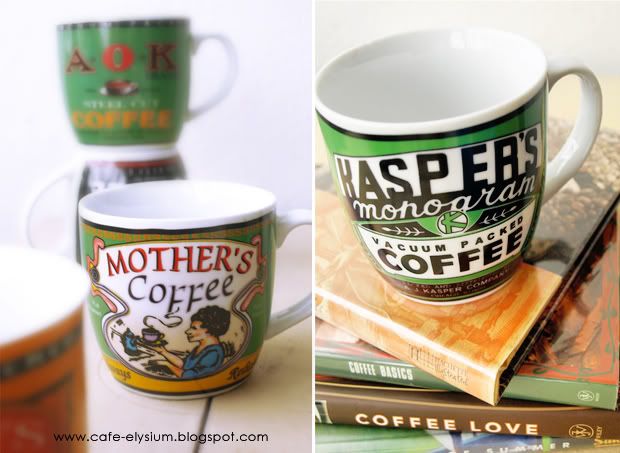 Mother's Coffee? Not true! I have picked up coffee-drinking from both my maternal and paternal grandmothers...
These mugs, if they last that long, will surely serve me well when I run my own cafe in the future...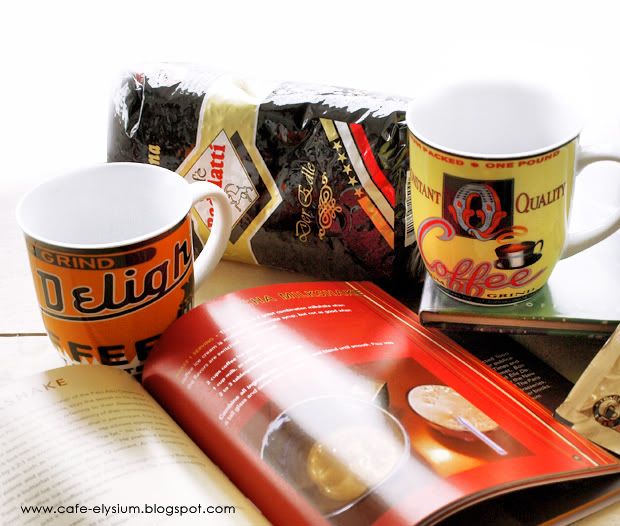 In the meantime, they will need to sit very quietly in the display cabinet, along with all their friends... One day, they will be serving good coffee... handcrafted by me!
.